Ena Lind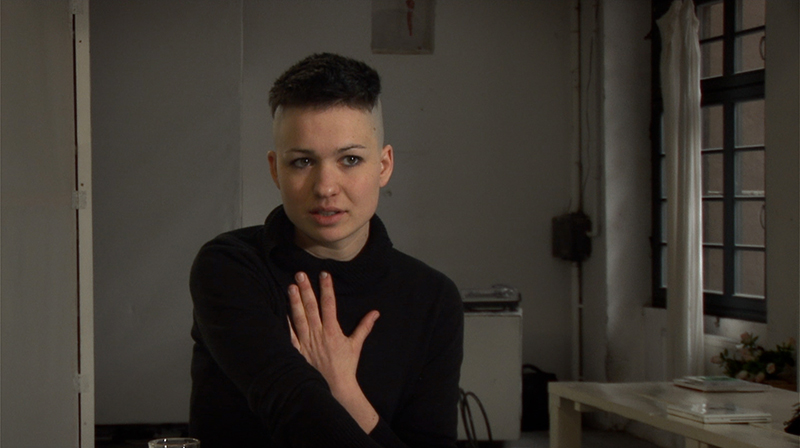 Since 2006 Ena Lind has been an integral part of the electronic music scene in Berlin. At the same time she has become an institution of the queer scene through the party series Bend Over. Bend Over was a Berlin based European wide party series focussing on female DJs and bringing together feminist groundwork with club culture and art. It created a blend of electronic music and performances that gave space to a queer feminist audience. Later on, the Bend Over magazine was created with a focus on queer, sex positive and feminist themes. Until its discontinuation in March 2014, it was published by Ena Lind. Ena Lind has been part of the organising team and resident of the new party series Mint for about a year now. It takes place in several locations all around Berlin and only books female Djs. Another support with the same concept was created in 2004 - the Campus - which assists women with their DJ and music careers through initiatives like workshops and networking and helps bookers who are searching for female DJs. Her sound is characterized by warmth and deepness as well as her unique way of mixing pieces of music such as Deep House, Tech House and House classics. She never looses touch with the crowd and plays with an emphasis on making people happy without compromising her style. In Sounds Queer she gives an insight into the professionalisation of her career and we follow her on her path from Berlin into the world.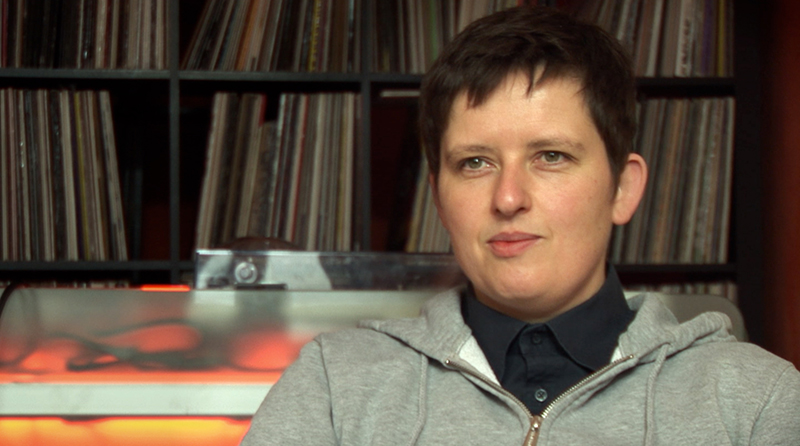 Tama Sumo
Tama Sumo looks back to a career of over 20 years and not only witnessed but also actively participated in the Berlin techno scene. Her first gigs happened at Café Drama in Berlin-Kreuzberg in 1993, a bar that invested in hiring DJs on the weekend. After that she became resident at Tresor followed by regular gigs at Ostgut starting in 2001. In its sucession Berghain and Panoramabar were opened in 2004. Since then she has had a residency at Panoramabar. She is also one of the few women who work as a DJ in the Berghain itself, which is famous worldwide for its particularly deep and gloomy techno sound. Her refusal to adhere strictly to musical genres characterizes her sets: Tama Sumo mixes newer house with Chicago, techno with Acid and (Italo-) Disco with Electro. In the beginning of 2008 her first record was releasedin collaboration with Panoramabar-Resident Prosumer. Since then she has regularly produced music with great musical intuition and creative enthusiasm. Sounds Queer shows her everyday life in Berlin which is greatly influenced by electronic music. She gives us an insight into her vinyl collection and she shares her musical expertise with us.
Resom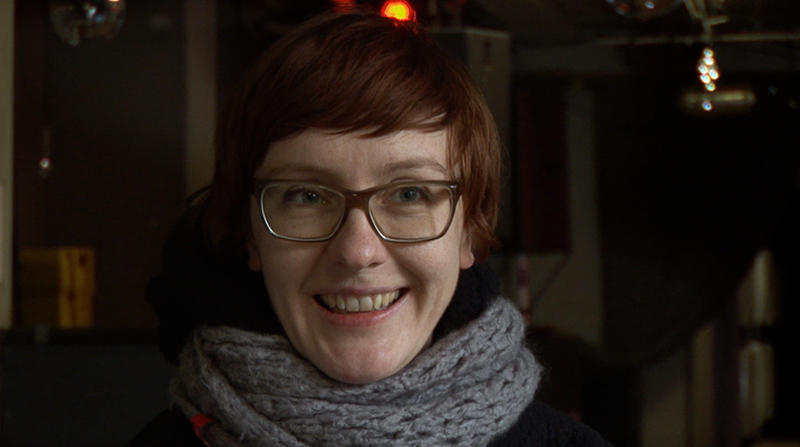 Resom has been a vinyl DJ for over 10 years now and in Sounds Queer she shares her journey from Leipzig to Berlin with us. In her stories it becomes clear that – until today – there are many people who carry on the ideas of improvisation and self-organisation which were so important for the techno-scene in the early 90s. Her first gigs took place in Leipzig where she was part of Homoelektrik, a series of events with the purpose to squat places and redefine them in a queer way. She was also part of the Project "Do It Herself" that aimed to promote women in every aspect of electronic music. In Berlin, through working with the collective of the club ://about blank, she continues this feminist and queer work on a different level. She holds a residency at ://about blank and organises her own events. Her aim is to create an appropriate balance of genders behind the turntables, a value she shares with the collective and the booking crew of the club. Resom's music is characterised by its variety and her own emotional approach to music. Her sets are deep, atmospheric, dark and full of energy but can also be influenced by Italo-Disco. In Sounds Queer she shares her personal approach to music, her techno expertise with us, showing that feminism is a natural part of her Djing.
top